2023 Calendar: Photography of Washington State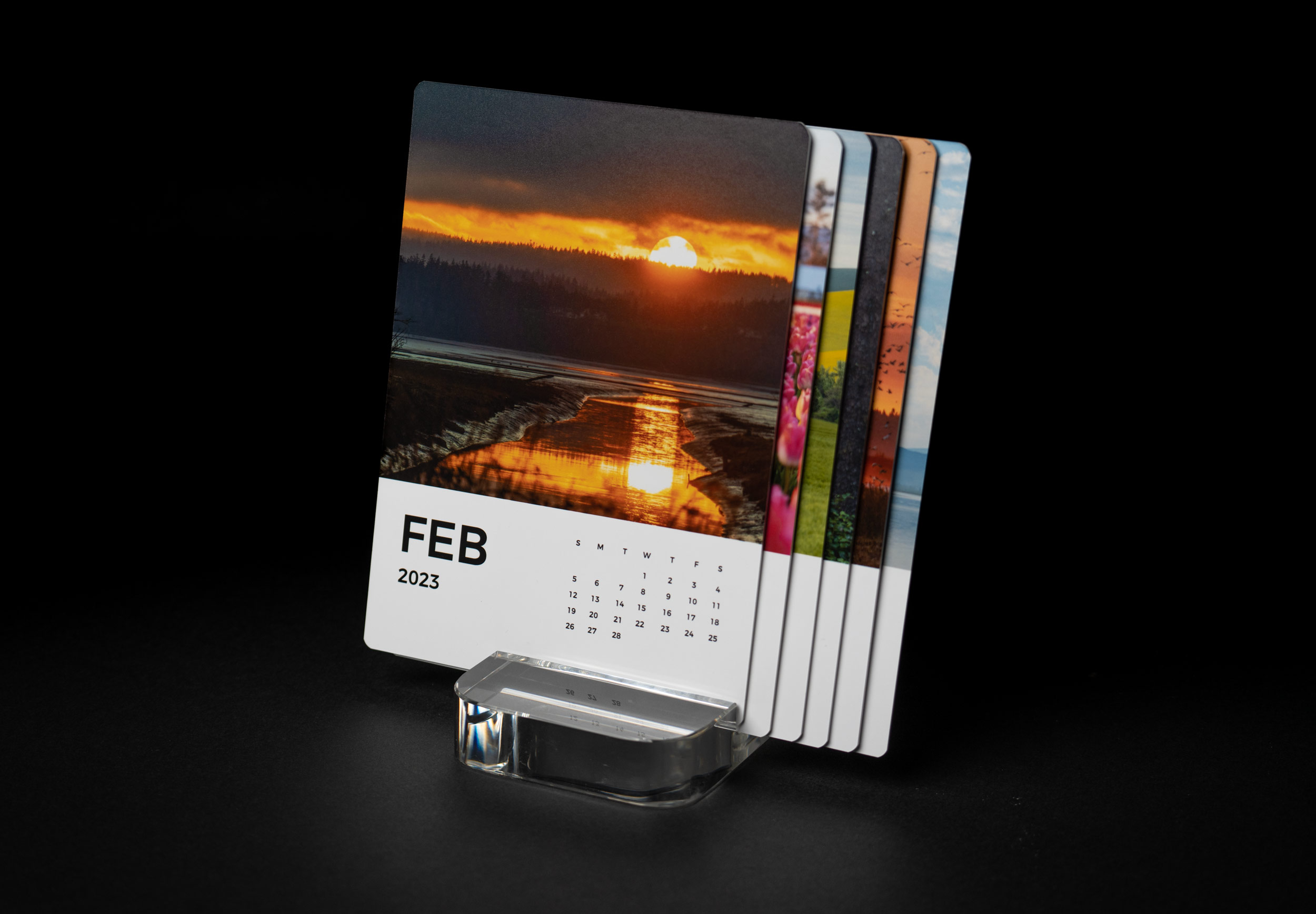 For the first time my photography is available online in calendar format. For 2023, I've culled 12 images taken during 2022 throughout my Washington State adventures from the West Coast to the Palouse in Eastern Washington. Some of the images are of places I shoot frequently and others are one-offs at locations new to me.
The design is clean and simple and consists of 6 thick cards, printed on both sides. The cards then reside in a slotted glass brick. As a visual designer it's taken me some searching to arrive at a design that's really nice, and well printed.
The calendars make great additions to your office, living room, or as a gift.